Dear Parkcrest Families and Members:
Welcome to Week 2 of the Penguin Press! What a whirlwind opening week of the regular season…being perfectly honest, it feels so strange returning to regular programming after the last year and a half off, and it makes one wonder how we possibly fit so many events in such a short amount of time! Regardless, it makes me incredibly happy to see the pool bustling with so much activity. Here are some updates for Week 2:
Parkcrest's Newest Tennis Pro's

Without further ado, I am incredibly happy to introduce Parkcrest's Tennis Pros for the 2021 season! Thanks to the help of the community, we were able to quickly find two amazing, qualified candidates to lead our tennis program this summer.
From Alex Svaitoslavsky:

I am a recent graduate from Edgewood High School and plan to attend UW-Madison this fall. I have been playing tennis since I was a little kid, and competitively since I was ten. I am ranked in the top 300 in the country for the class of 2021 and have represented Wisconsin in a number of Midwest-wide events. I was a member of the WIAA Team State Title-winning team during freshman year of high school. I also reached the finals of the WIAA Individual State tournament my sophomore year. I have worked as a volunteer coach in the past and am familiar with drills and games for people of all ages. I am looking forward to a great summer on the courts at Parkcrest!
From Ian Connell:

I just finished my junior year at Middleton High School and hope to attend UW-Madison my senior year. I started playing tennis when I was eight years old, and I have continued to enjoy the sport since. I have lots of experience teaching tennis through volunteering, and I love coaching all ages! I am super excited for the summer at Parkcrest!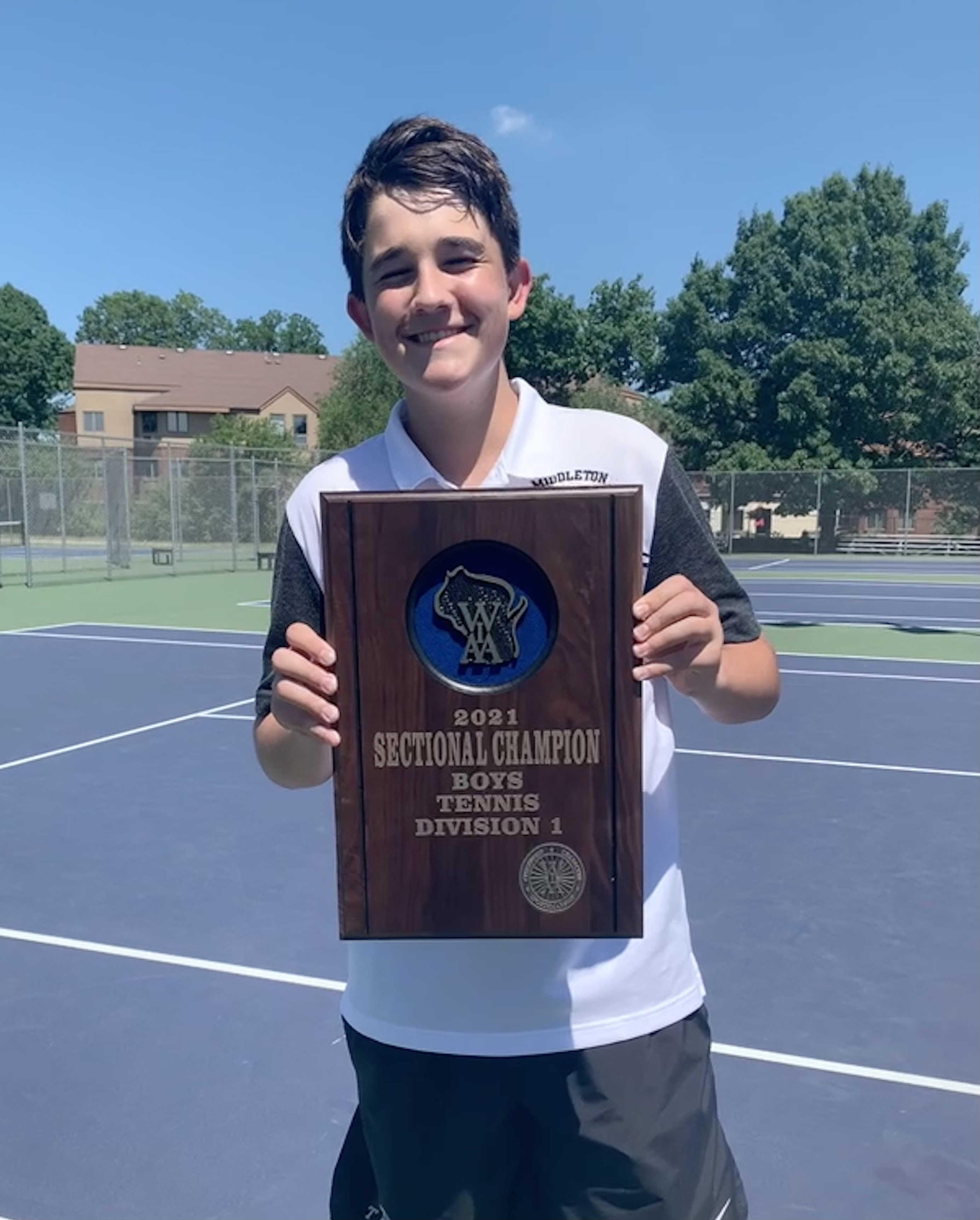 Please join me in welcoming these two accomplished young men to Parkcrest if you see them hanging around, and also thank them for stepping up so enthusiastically to lead our tennis program!

Upcoming Events

Big Penguin/Little Penguin Night #1, June 21st: Parkcrest swim team will have it's first Big Penguin/Little Penguin night on Monday, June 21st at 6 PM. All Parkcrest Swim Team athletes should meet at the John Muir fields to meet your Penguin Buddies!
Parkcrest vs Goodman vs Hawks' Landing, June 24th: Parkcrest will be hosting our first home meet of the season against the Goodman Waves and Hawks' Landing Hawks on Thursday, June 24th. The pool will be closed at 3 PM for meet setup. There will be no night lessons on this date. Thank you for your understanding!

Lessons

The week of June 21-25 will be a B week, meaning all lessons that meet on Tuesdays and Thursdays will meet on Friday, June 25th. Instructors will be reminding their students throughout the week. This applies to Tennis lessons as well, which will start June 21.
As of the sending of this email, requests for adjustment to lesson placements will not be fulfilled. There was an extended grace period due to many families either trying Parkcrest for the first time or feeling out their true placement after a year away from the water. Thank you for understanding, and this is a good time to remind everyone that we still have a Session 2 for lessons starting July 12 that also runs for four weeks!

Adult Lessons

If you filled out last week's interest form for adult lessons, rest assured that we have not forgotten about you! Look for an update early next week on how adult lessons will go. We will most likely operate lessons on weeknight evenings after the night lesson period.

Your Message Here!

Do you have something you would like to share with the Parkcrest community? As part of this weekly newsletter, I am opening up opportunities for membership to share their own adverts or events. Please email any messages or news to me by the Wednesday before the Friday you want advertised. All text should be ready for publication, as I will by copying and pasting your message word for word!

Social Media

Annnnd finally, please follow the Parkcrest Live Twitter page and like the Parkcrest Facebook page! The Parkcrest Live account will provide any closure or pool status updates, and we have already used it during a phoneline outage and thunderstorm. The Facebook page will be doing a daily guard featurette so you can get to know your lifeguards better!
Thanks again for a chaotic but wonderful Week 1 Penguins, and looking forward to another excellent week of lessons, swim team, events, and Snack Shack food.
Go Penguins!
David